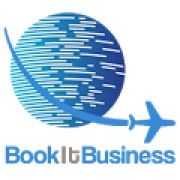 SF travel agency provides a great combination of unbeatable prices on International Business and First class airfare and highly professional customer service. BookItBusiness offers discounted international business and first class tickets and saves its customers on average 30-70% off on their travel
San Francisco Bay Area, January 26, 2015 (Newswire.com) - When it comes to finding the right travel deal, BookItBusiness can offer you a world of opportunity. BookItBusiness is a premiere provider of cheap international business and first class travel based in beautiful San Francisco Bay Area. BookItBusiness is a team of efficient and highly experienced travel professionals ready to answer all of your questions, save you time and money and find you a holiday of your dreams.
BookItBusiness.com offers services to both domestic and international clientele, but serves more than 'just a middleman'. The company specialises in understanding ins and outs of the travel business and always goes that extra mile to ensure their clientele receive only the best available deals on international business and first class airfare. Customers of BookItBusiness enjoy a substantial savings when it comes to booking travel saving on average a huge 30-70% compared to other sellers of travel such as Kayak and many more. BookItBusiness travel agents are always happy to help and would love to add you to their ever-expanding list of extremely satisfied clients who saved $1000s.
"We offer the lowest prices on international business and first class tickets." "We're so confident that you will find the best price for your trip here on BookItBusiness that we guarantee it."

Steve K, Sales Manager
"Very happy went with BookItBusiness travel agency - it was stress free and I think we got a wonderful deal. We saved close to $2,000 on our business class flight to Rome on Alitalia Airline. After we called, they got back to us right away. Thanks for all your help! You guys are a pleasure to work with."
Carl and Alison K. - Miami, FL
One of the core values of BookItBusiness is offering excellent customer service ensuring each individual customer is offered a tailored package to suit their every need. The fast, honest, efficient and friendly service at BookItBusiness sets them apart from the rest of competitors when it comes to cost effective premium airfare. BookItBusiness guarantees to always get you the best and lowest prices on your international business or first class airfare ensuring you always fly in total comfort and most importantly, style.
"Thank you Book It Business so much for such a pleasant experience. It has been almost 7 years since I used a travel agent; the Internet nowadays seems to make booking of travel easier and cheaper. I was initially hesitant to call this website but I'm glad I did it. The representative was able to find a flight that was initially looking at on Kayak but for $1,500 less! Awesome!"
L. S. - Seattle, WA
Offering a great quality, BookItBusiness likes to ensure they are a cut above the rest. The company offers its exceptional services 24/7/365 days a year so you have constant access to the amazing deals they have to offer, all day every day. Moreover, what really sets BookItBusiness apart from the rest, is their great best price guarantee. If a prospective client finds a price for same exact flight lower than what BookItBusiness offers, not only will they match the price for you, they will beat it by $50-$100 per ticket.
More than often larger flight companies charge a substantial amount to travel first and business class. BookItBusiness always offers a minimized cost and maximized service. Why look anywhere else? Travel the world in comfort and style with some extra cash in your pocket.
Call BookItBusiness on toll free number at 1-877-333-2803 or visit their website at http://www.bookitbusiness.com to get a quote. They will be happy to help you book your next vacation or business trip!
Share: